TV veteran Sir Bruce Forsyth has died at the age of 89, his family have announced.
In a statement the family said: "It is with great sadness that the Forsyth family announce that Sir Bruce passed away this afternoon, peacefully at his home surrounded by his wife Wilnelia and all his children."
The family says there will be no further comment at this time, and have asked for privacy.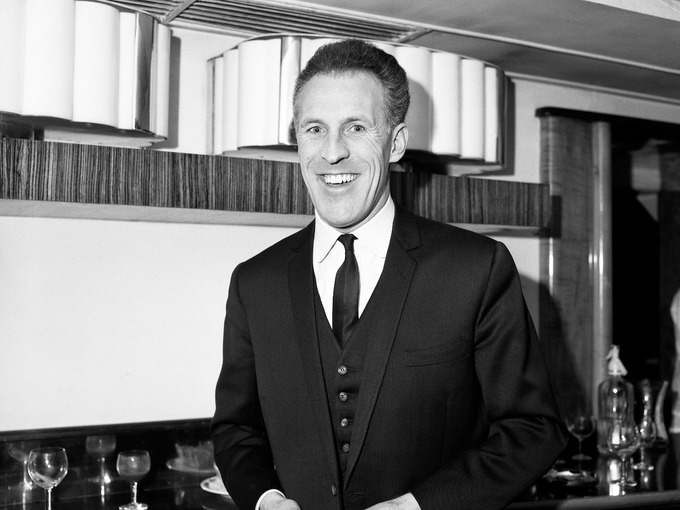 'Nice to see you, to see you….Nice!'
For more than seven decades, Sir Bruce Forsyth delighted audiences with his infectious brand of comedy, witty repartee, nifty footwork and memorable catchphrases.




Born in 22 February 1928, the star began his show business career at the age of 14.
He steadily built up his career before getting a break hosting variety show Sunday Night at the London Palladium in the late 1950s and early 1960s.
The star's next major success was the BBC's Generation Game, which attracted large audiences on Saturday evenings. It was hosted by Sir Bruce from 1971 to 1977 and again when it was revived between 1990 and 1994.
He later defected to rival broadcaster ITV and went on to host hit shows Play Your Cards Right and The Price is Right, which he fronted until 2001.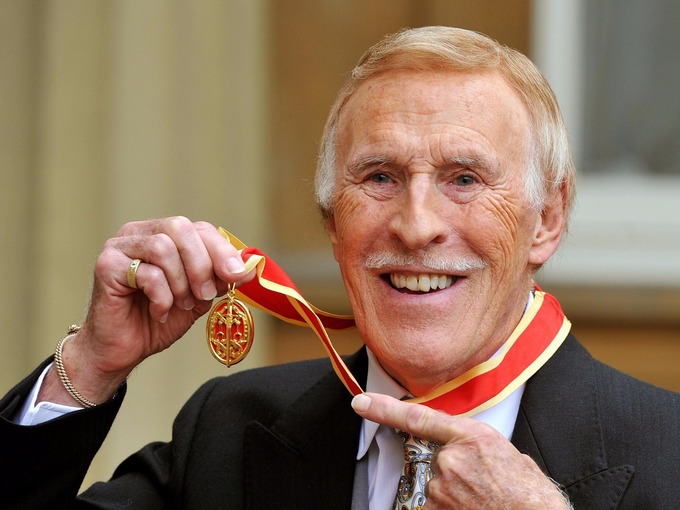 Sir Bruce has six children, including three daughters from the marriage to his first wife, Penny Calvert, who he split from in 1973.
The same year, he married Anthea Redfern, his hostess on The Generation Game. The couple went on to have two daughters before their six-year marriage ended.
In 1980, Sir Bruce was a guest judge for the Miss World competition, where he met his future wife, the 1975 Miss World Wilnelia Merced. The couple married in 1983, and have one son together.




In 2004, Sir Bruce returned to the BBC to pair up with Tess Daly and front Strictly Come Dancing, the show by which many modern audiences are most familiar with him.
Strictly was a celebrity version of "Come Dancing", which ran between 1949 and 1998, and went on to be a major hit, with millions of people tuning in every week.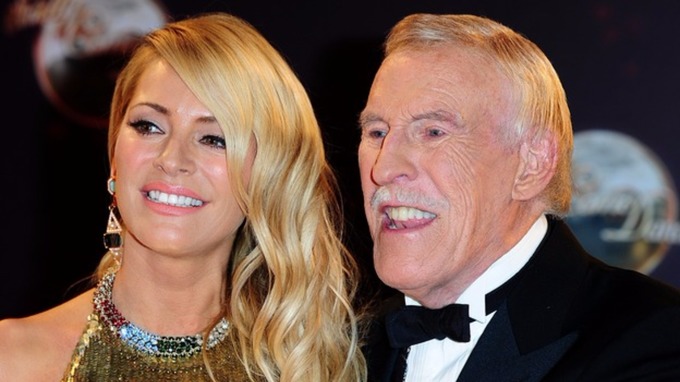 Eventually, following a decade hosting the show, Sir Bruce announced he was quitting Strictly in 2014 at the age of 86.
Announcing his decision to leave, he said: "[Live television] takes its toll when you've been doing it for many years, it's a pressure thing.
"But I'm not retiring, that's the last thing in the world I want to do. This isn't Brucie walking into the sunset."
He also said he would continue to present one-off specials of the show, such as the Christmas and Children in Need editions.
The veteran entertainer was knighted by the Queen in October 2011 after a public campaign by many who considered the recognition for his services overdue.
Collecting his knighthood, Sir Bruce said: "I just love getting out there and performing and this is a reward that I never expected and hope I'm worthy of."
In 2013, the star entered the Guinness World Records for having the longest career as a male TV entertainer.
In recent years, the entertainer had been largely absent from the small screen, due to ill health.
Following a fall in October 2015 he underwent key hold surgery due to a swelling of the main blood vessel from his heart.




It forced him to pull out of hosting a Strictly Christmas Special and instead he recorded a moving video message for the show.
After the operation, due to the fact that it took longer to heal than hoped, Sir Bruce was unable to attend the funeral of his close friend Ronnie Corbett.
At the time of Corbett's death he said: "We have all lost one of the greatest comedians and entertainers this country has known."
Sadly, many fans of Sir Bruce, may now be saying the same or similar things about him.