Scientist Stephen Hawking has died at the age of 76, a spokesman for his family has said.
Professor Hawking's children, Lucy, Robert and Tim said in a statement that he had died at his home in Cambridge in the early hours of Wednesday.




They said: "We are deeply saddened that our beloved father passed away today.
"He was a great scientist and an extraordinary man whose work and legacy will live on for many years.
"His courage and persistence with his brilliance and humour inspired people across the world.
"He once said, 'It would not be much of a universe if it wasn't home to the people you love.'
"We will miss him forever."
They asked for privacy but added their thanks to "everyone who has been by Professor Hawking's side and supported him – throughout his life".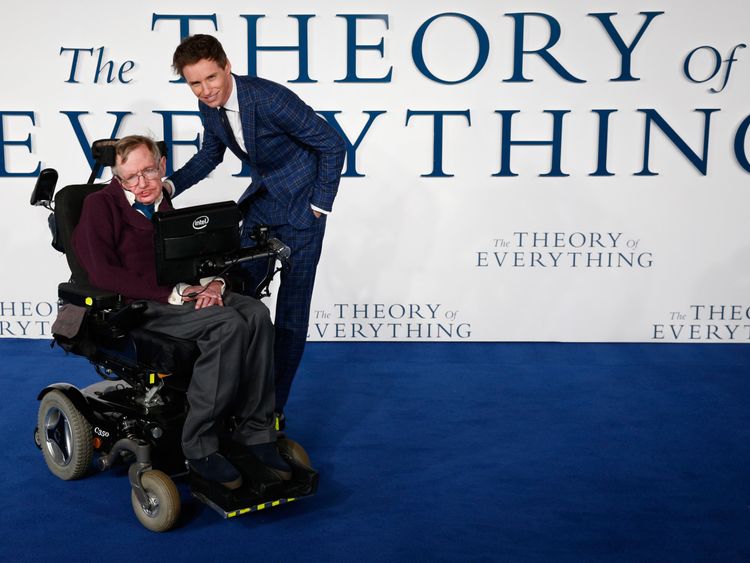 The world famous physicist and cosmologist was the subject of the 2014 film The Theory Of Everything, which starred Eddie Redmayne and Felicity Jones.
He also performed several cameos in the US comedy series The Big Bang Theory.
Stephen William Hawking was born in Oxford in 1942, the eldest of four children.
The family's home was in north London but Hawking's mother had moved to Oxford because of the bombing of London during the Second World War.




He began his scientific study at University College, Oxford, reading natural sciences and leaving with a first class honours degree.
Hawking's father had been a doctor of tropical medicine and wanted his son to follow him into the profession. Hawking wanted to be a mathematician, so natural sciences was an agreed compromise.
Hawking contracted motor neurone disease in 1963 and was given two years to live but he went on to study at Cambridge and became one of the most brilliant theoretical physicists since Albert Einstein.
He was given more than a dozen honorary degrees and was awarded the CBE in 1982.
It was his book A Brief History Of Time that cemented his position as one of the best-known scientists of his time, however.




It was turned down by more than 20 publishers before Bantam Press released it in 1988.
Hawking's first attempt to write a popular book about the physics and the universe's beginnings was a massive success and had a long stay on the best-seller lists.