Police have arrested a suspect after a van killed at least 13 people in a terrorist attack in Barcelona city centre.
A white van mounted the pavement of Las Ramblas, the main tourist area in the city, and struck several people, police said.
It came to a halt at the entrance to the Liceu metro station and the occupants escaped and ran off into the streets nearby, according to one newspaper.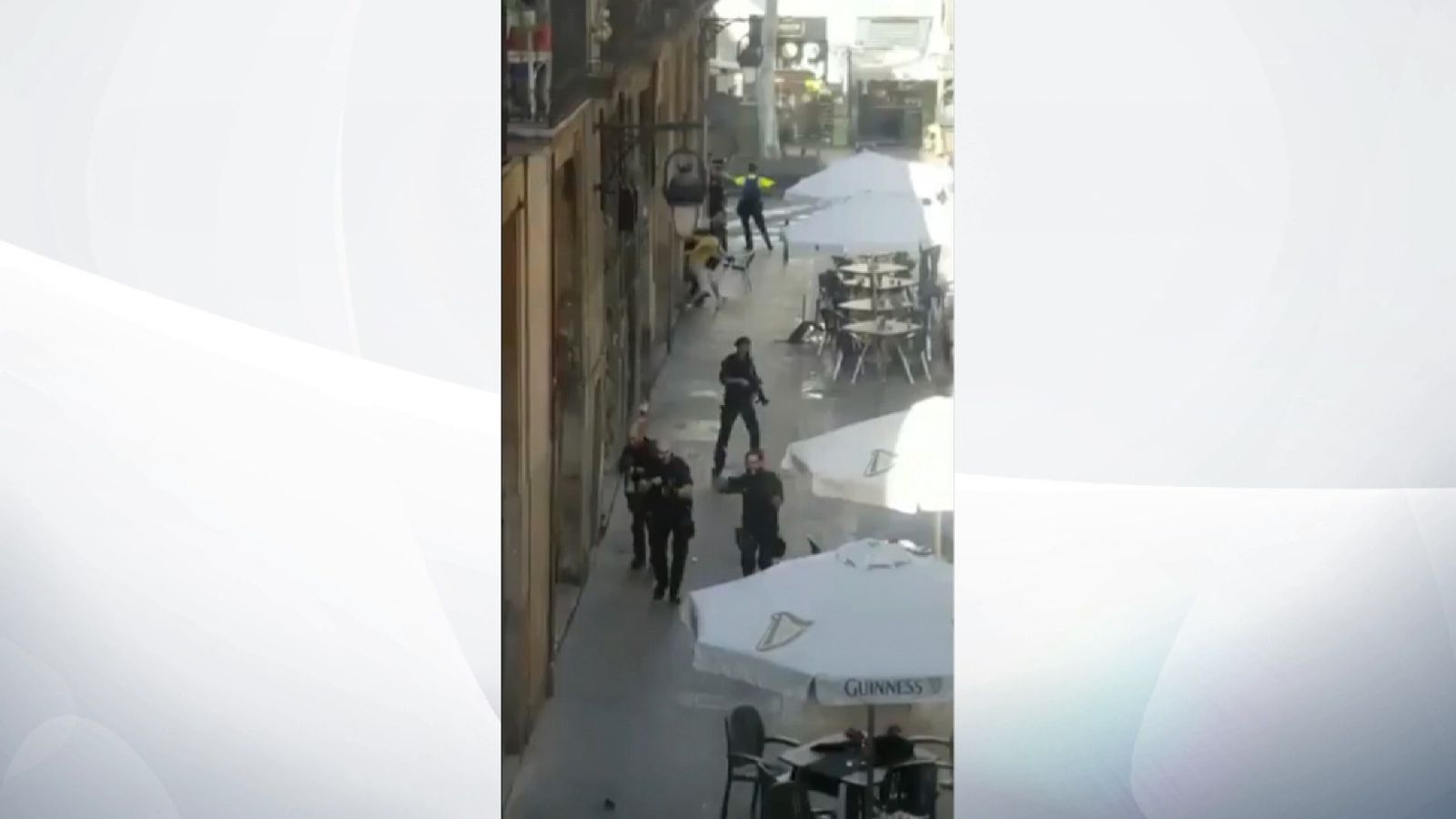 Catalan interior minister Joaquim Forn confirmed that 13 people have died and 50 are injured.
One social media video post showed bodies strewn across the pavement for several hundred metres along the famous street.
One TV station said two armed men entered a Turkish restaurant and took hostages, but the interior ministry denied this.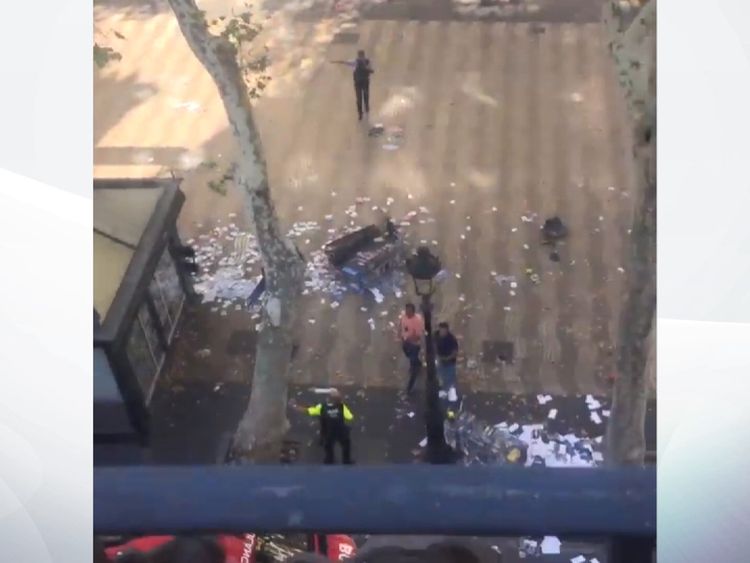 Police initially said they were looking for a man of 5ft 5ins (1.7m) in height, wearing a white shirt with blue stripes.
The van used in atrocity is said to be a Fiat, that was hired from an address in Santa Perpetua Of the Mogoda about five miles north of the city.
El Pais has identified a man who the Civil Guard says is responsible. A Facebook account says he is from Marseilles and lives in Ripoll, Catalonia, about 50 miles north of Barcelona.
'I saw a woman screaming for her kids'




Security forces have found a second van connected to the attack in the town of Vic, 40 miles from Barcelona, 10 miles south of Ripoll, according to police sources.
There were also unconfirmed reports of shooting on a road near Las Ramblas and also of a shootout that resulted in the death of a suspect in Sant Just Desvern, but the police have yet to comment.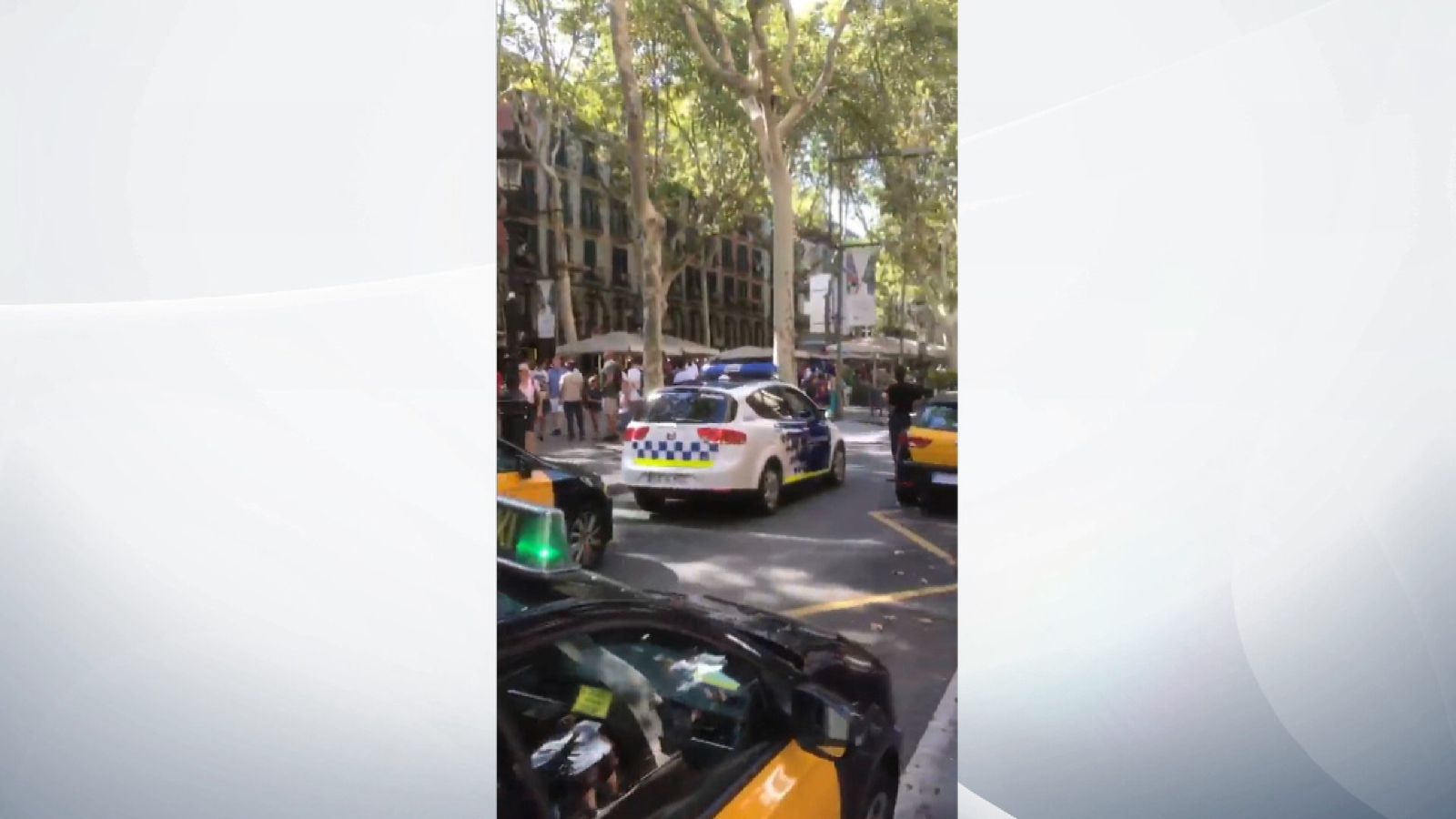 Footage from reporters on the ground shows armed officers combing the streets and a market near where the van came to a halt, with a search said to be under way in several other shopping areas.




Numerous people have been trapped in shops after being told to hide following the initial crash. They are slowly being evacuated by armed officers.
Emergency services in Catalonia say they have asked the Metro to be shut down and the Renfe stations nearby have been closed and evacuated.
Police have also cordoned off the Las Ramblas and several of the streets nearby and shut down several of the shops.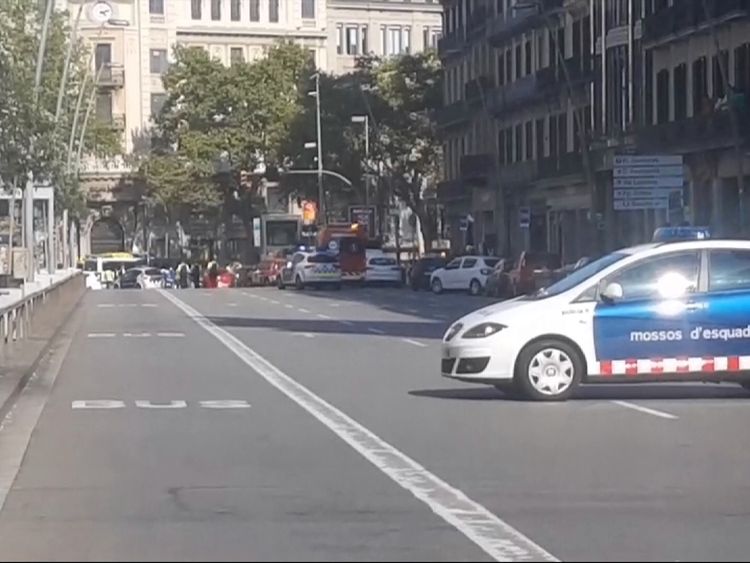 An eyewitness, lawyer Aymar Anwar, who's at a conference in the city, said: "All of a sudden I heard a crashing noise, and the whole street just started to run screaming.
"I saw a woman next to me screaming for her kids."
The Spanish and Catalan governments are meeting to discuss what has happened.
Spanish Prime Minister Mariano Rajoy Brey said on Twitter: "To all administrations: the priority is to treat the wounded and aid the work of the security forces."
The Foreign Office released a statement saying: "The British Embassy in Madrid and Consulate General in Barcelona are in contact with local authorities and urgently seeking further information following reports of an incident in central Barcelona.




"Local authorities have advised people to stay inside and stay away from the Las Ramblas area of the city. If you're in the immediate area you should take care and follow the advice of the local security authorities."
The Aftermath
The people of Barcelona held a vigil in remembrance of those who have died. People from all backgrounds came to stand together in defiance of terrorism. A Muslim man placed a sign saying: "I am a Muslim, not a terrorist and I give hugs of love and peace." Many people embraced him and thanked him for the kind gesture.