A man who drove a van into a crowd of Muslims near a London mosque has been found guilty of murder.
Darren Osborne, 48, ploughed into people in Finsbury Park in June 2017, killing Makram Ali, 51, and injuring nine others.




Osborne, from Cardiff, was also found guilty of attempted murder and is due to be sentenced on Friday.
Prosecutors said they were "clear throughout that this was a terrorist attack".
The jury took an hour to return the verdict at Woolwich Crown Court after an eight day trial.
Sue Hemming, from the Crown Prosecution Service, said: "Darren Osborne planned and carried out this attack because of his hatred of Muslims.
"He must now face the consequences of his actions."
Jurors heard the area had been busy with worshippers attending Ramadan prayers on 19 June.
The Muslim Council of Britain welcomed the verdict, but added: "We cannot be complacent and regard this as a one-off terrorist incident."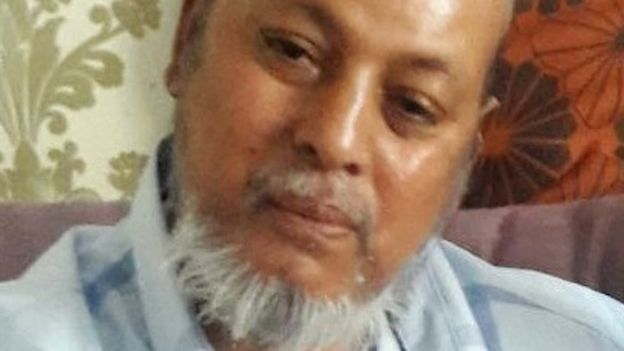 Mr Ali had collapsed at the roadside in the minutes before the attack.
Several of those who went to help him said he was alive and conscious in the moments before being struck by the van.
In a 999 ambulance call recording played to the jury, witness Adnan Mohamud was heard speaking to the operator before there was a loud noise and shouts of distress.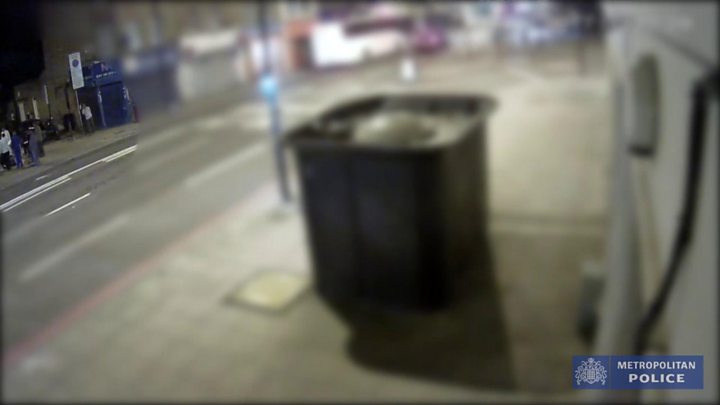 Osborne drove the van into the crowd at about 00:15. Jurors were told the van only stopped when it hit some bollards.
He then got out of the van and ran towards the crowd. The Imam of the mosque stopped the crowd from acting out in violence towards Osborne.
Police later found a letter in the van written by Osborne, referring to Muslim people as "rapists" and "feral".
He also wrote that Muslim men were "preying on our children"
The trial heard Osborne became "obsessed" with Muslims in the weeks leading up to the attack, having watched the BBC drama Three Girls about the Rochdale grooming scandal.

Analysis
By Dominic Casciani, BBC home affairs correspondent
In just a few weeks, Darren Osborne went from a troubled, angry and unpredictably violent alcoholic to a killer driven by ideology.
The rapid radicalisation – the way he became fixated on the idea that Muslims in Britain were some kind of nation within a nation, is one of the most shocking parts of this awful crime.
The sources of that radicalisation, including his obsession with a television programme about the Rochdale abuse scandal, show how difficult it is to predict who will become a danger to society.
But the fact that he smiled contentedly after he had run over and killed Makram Ali proved to the jury that his motive was ideological.
Osborne is not the first terrorist to have radicalised so quickly. In 2014, a young man who was groomed by Islamists went through a similarly rapid change.
The speed at which these men and others went from a change of mindset to planning an attack is one of the issues that most concerns the security services.
Imam Who Saved Finsbury Park Terrorist From Harm Called A Hero

Osborne told the court he had originally hired the van to kill Labour leader Jeremy Corbyn at a march he was due to attend.
He said it "would have been even better" if London Mayor Sadiq Khan had been present, adding: "It would have been like winning the lottery."
A statement from his partner Sarah Andrews, read out in court, said he seemed "brainwashed" and "totally obsessed".
Ms Andrews – who had been in a relationship with Mr Osborne for about 20 years and with whom she had four children – described him as a "loner and a functioning alcoholic" with an "unpredictable temperament".
Osborne started following Tommy Robinson, one of the founders of the English Defence League (EDL), and other far right leaders on social media, in the fortnight before the attack.
Mr Robinson sent him a group email saying: "There is a nation within a nation forming beneath the surface of the UK. It is a nation built on hatred, on violence and on Islam."